For a small midweek break Verena from Verena Küppers Photography and I decided on the Brienzer Rothorn. Weather forecast was 100% rain. But we had already booked the room, so we went anyway. Fearing that we won't have a good view and also that we won't be able to see the sundown and sunrise. The reason Verena wanted to go there.
First we took the cog railway up to the Rothorn. And where you see the fog, there actually should be Lake Brienz.
But with a little patience the lake fog and clouds started to lift, and we got our first glimpse of the lake.
And it just got better and better.
We tried hiking up to the smaller top of the mountain, but where stopped by about 15 capricorns. So we stayed in a healthy distance and enjoyed the view.
While we where eating dinner the capricorns moved and we where able to get a little closer. Very beautiful animals.
Later in the evening on top of the Rothorn the view was just astonishing. Look at the clouds and the sunset. Just amazing.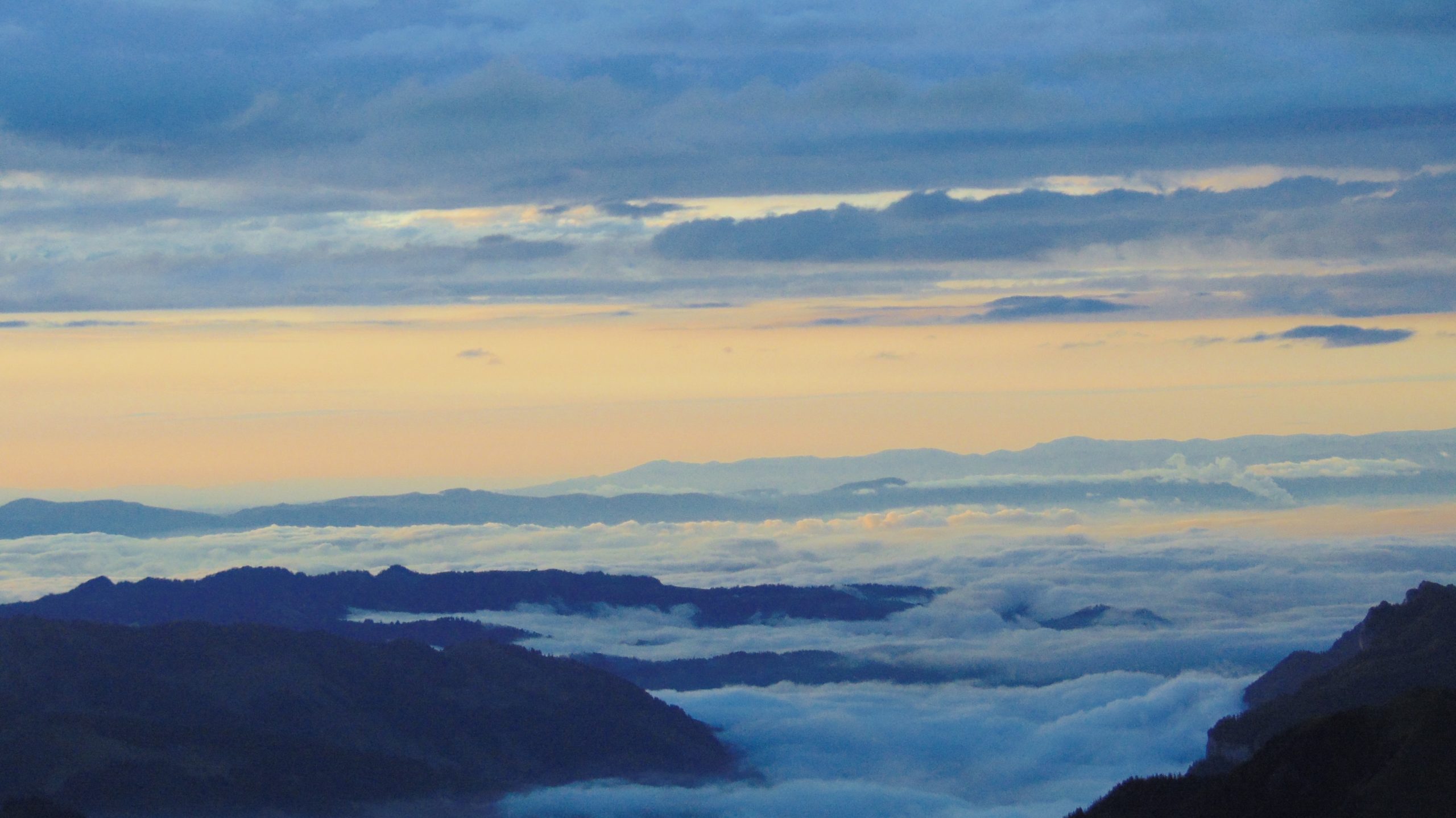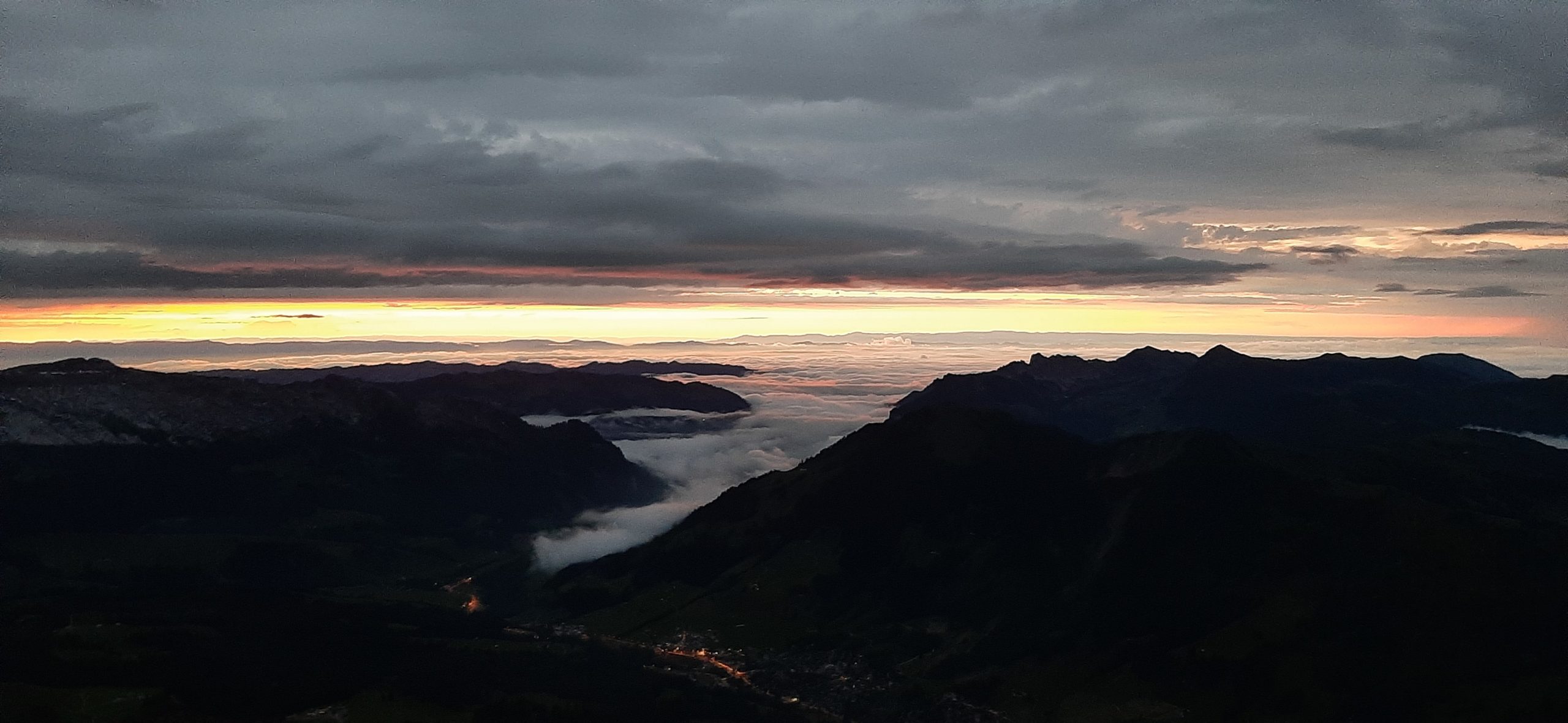 After our alarm went off at 4:30am we got up in hope of as much luck as the day before. Wrapped in winter clothe since it was only 8°C on our rain gear we hiked back up to the Rothorn. Unfortunately, the east side was completely packed in clouds, and we stood in the rain for some time. But again, we got lucky. The rain stopped and we watched as the sun broke out over the Lake of Brienz. Just enjoy!
Maybe you have also seen the video about being responsible up here.
After we warmed ourselves up and a very yummy breakfast we drove back down with the cog railway. From there we could see the waterfalls and decided to take the short trip there. The Giesbachfälle. And it was so worth it. Having a lot of rain is actually a very good thing when you're visiting waterfalls.
By the way- those are my pictures, if you are curious check this out to see what Verena did out of the situation.
What I learn on my short trip to the Brienzer Rothorn:
Even if something is expected to be bad- it might not be
You get rewarded for a little patience