Burnout prevention coaching is primarily about identifying the factors that put you at risk at an early stage. Because if these are known, you can avoid burnout.
As a burnout prevention coach, I have developed my own formula for burnout prevention, the STRONG formula. You can learn more about the STRONG formula in the related post Burnout Prevention – A 5 Step Plan.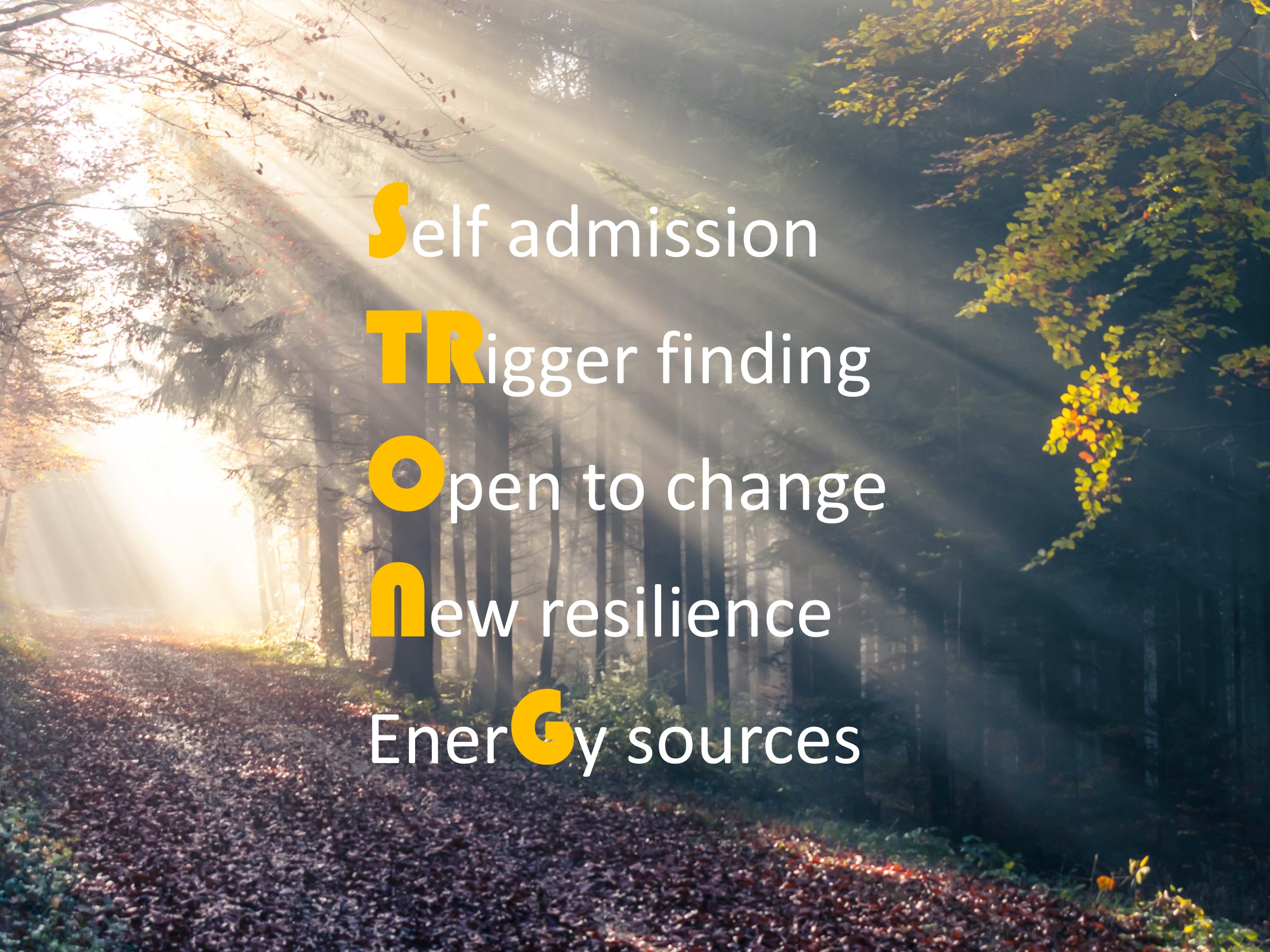 In short, here is the formula:
Self-admission: First of all, you have to admit that you need to work on yourself.
Find TRiggers: Next, you find out what the issues, circumstances, people, and more are that are taking away your energy.
Open to change: Once you know these, you can work on how to deal with them in the future and which ones you can turn off.
New Resilience: you learn techniques on how to empower yourself.
EnerGy Sources: Find out where you can recharge your batteries. There are also things or people that give you strength.
We work on these 5 points in the workshop as well as in the individual coaching sessions in which we focus on preventing burnout.
As you can see, burnout prevention is not only about what stresses you out, but also about what gives you joy and strength. You can use these insights not only to avoid burnout.
My offer to you! 1 to 1 online (MS Teams) sessions to work on your burnout prevention.
The first step is always a free initial consultation. We take 60 minutes to get to know each other and to define your goals for the coaching.
Depending on your goals, we will agree on a time frame for our collaboration and also put your goals in writing. We clarify the intervals at which we will meet for the 90-minute coaching sessions that follow.
The first meeting is without obligation and does not commit you to start coaching with me, so what do you have to lose?
Just contact me and we will make an appointment!
Price: We discuss during the free initial consultation.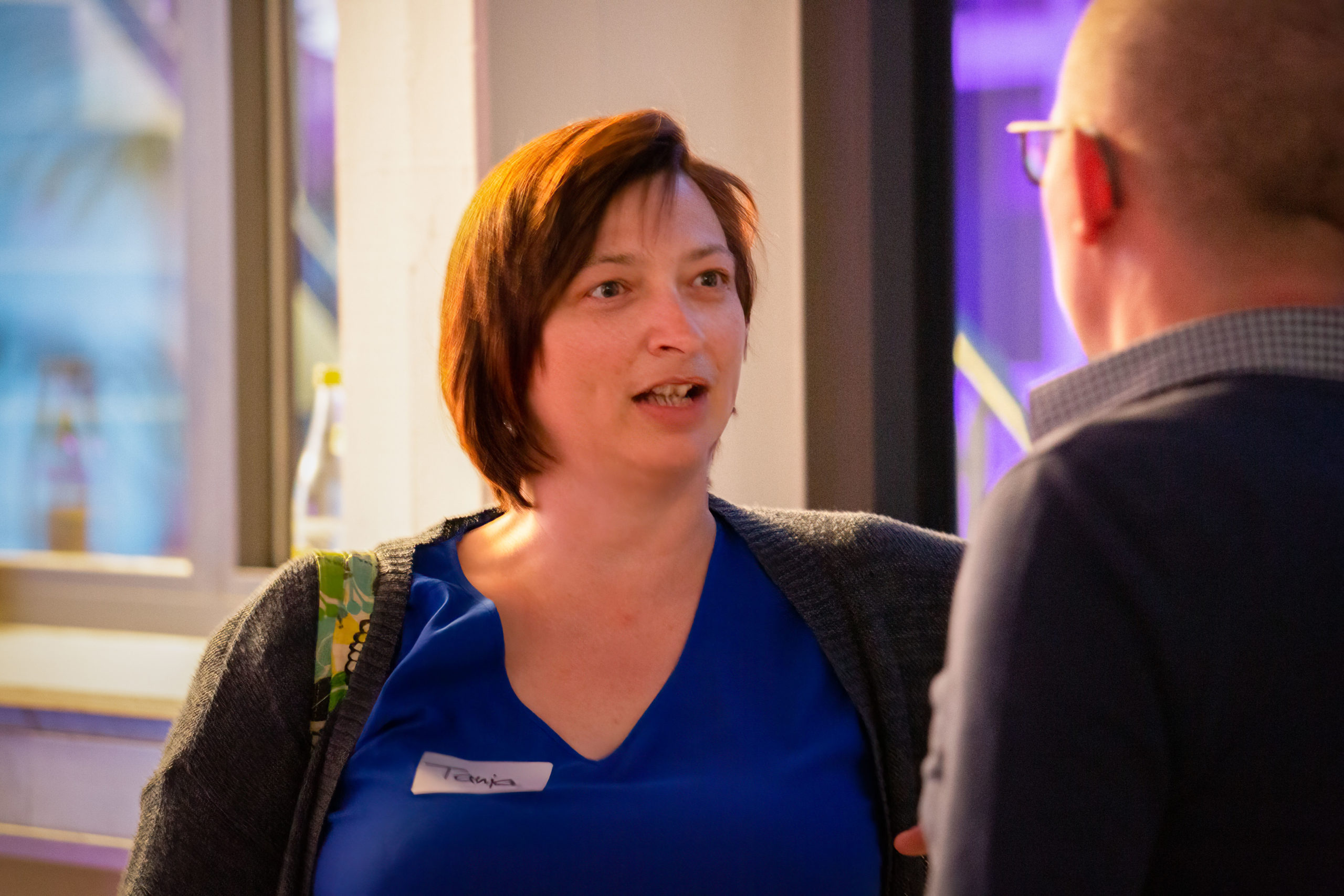 Workshop STRONG against Burnout
In a very intensive 4 hours you will learn more about burnout and develop your plan to make yourself STRONG against burnout.
The workshop group consists of a maximum of 6 participants, so that there is enough time to respond to each individual.
If you like, you can share your insights or challenges with the others and benefit not only from my knowledge. But you can also do the tasks for yourself and just take care of yourself.
More about the workshop, dates and prices can be found here.
Thank you very much, for your always valuable advice and the open ear. I appreciate the exchange with you and
your profound and situationally appropriate
questions and impulses very much. They always give me an exciting and new perspective on the situation and help me to work on the topics strengthened and with new inspiration. Janina
Thank you for your
valuable
assessment Tanja 😊👍
You are such a great, cheerful person. So many more will
benefit
from this.
Frequently asked questions:
What is Life Coaching all about?
tanja
2021-12-23T19:21:59+01:00
In my point of view Life Coaching is all about your challenges in life. Whether to balance your life the way it is good for you, coping with stress or facing changes – these are all topics I am happy to support you with!
What do I find in the Learning section?
tanja
2021-12-23T19:19:06+01:00
You will find what I experienced and how it made me the person I am now. Because in every challenge there is also something to learn about yourself. The biggest and ongoing learning is to be yourself- against all doubt from yourself and others.
Also, you get some free input about methods I use during the Life Coaching and how they worked for me. Not every method will work for you too, but I am sure together we can find something that works for you!
Read more of my learnings
What is burn-out?
tanja
2022-01-07T19:57:12+01:00
In 1973, Freudenberger created the term burn-out in the United States. At that time, he described the burn-out of people in caring or social professions. Today, burn-out is no longer seen only in social professions. According to a study by Statista from 2017 with 649 respondents, it emerges that in the service sector most respondents (14%) estimate the risk of burn-out to be the highest. With 11%, health, care and social services are still the second most affected group. In the area of administration, management and office work, 9% of the respondents still estimate their risk as high.