Burnout prevention coaching is primarily about identifying the factors that put you at risk at an early stage. Because if these are known, you can avoid burnout.
As a burnout prevention coach, I have developed my own formula for burnout prevention, the STRONG formula. You can learn more about the STRONG formula in the related post Burnout Prevention – A 5 Step Plan.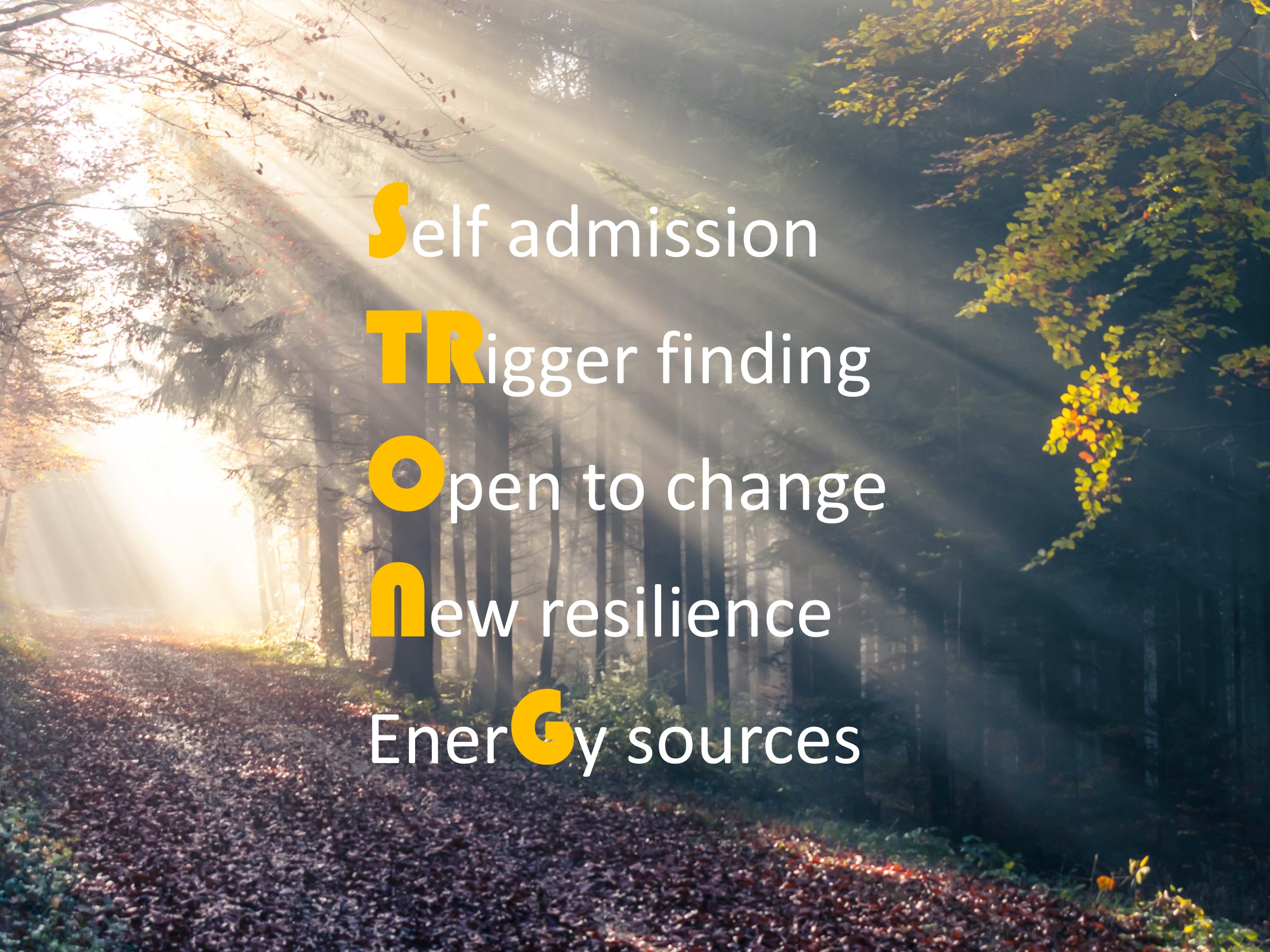 In short, here is the formula:
Self-admission: First of all, you have to admit that you need to work on yourself.
Find TRiggers: Next, you find out what the issues, circumstances, people, and more are that are taking away your energy.
Open to change: Once you know these, you can work on how to deal with them in the future and which ones you can turn off.
New Resilience: you learn techniques on how to empower yourself.
EnerGy Sources: Find out where you can recharge your batteries. There are also things or people that give you strength.
We work on these 5 points in the workshop as well as in the individual coaching sessions in which we focus on preventing burnout.
As you can see, burnout prevention is not only about what stresses you out, but also about what gives you joy and strength. You can use these insights not only to avoid burnout.
My offer to you! 1 to 1 online (MS Teams) sessions to work on your burnout prevention.
The first step is always a free initial consultation. We take 60 minutes to get to know each other and to define your goals for the coaching.
Depending on your goals, we will agree on a time frame for our collaboration and also put your goals in writing. We clarify the intervals at which we will meet for the 90-minute coaching sessions that follow.
The first meeting is without obligation and does not commit you to start coaching with me, so what do you have to lose?
Just contact me and we will make an appointment!
Price: We discuss during the free initial consultation.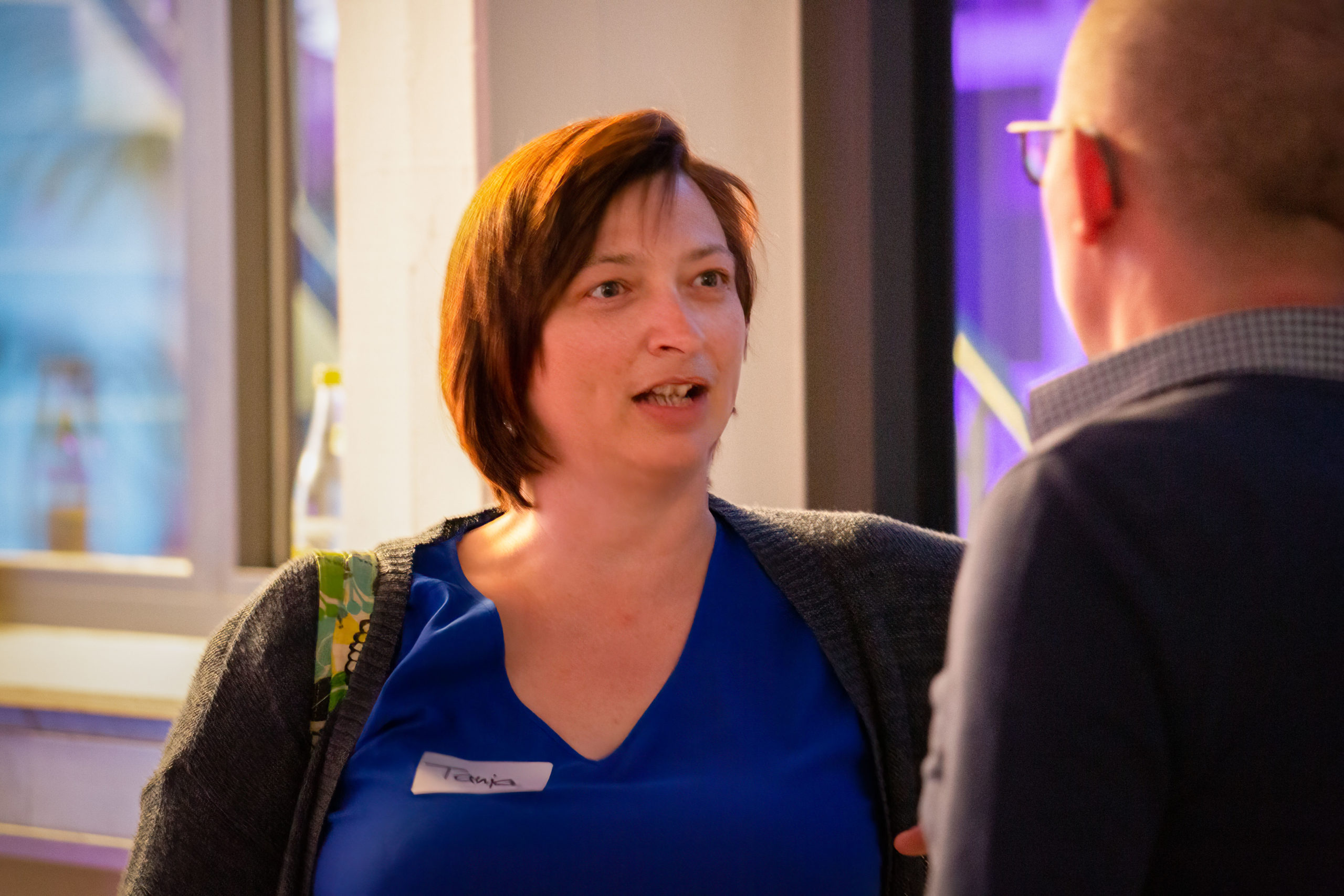 Workshop STRONG against Burnout
In a very intensive 4 hours you will learn more about burnout and develop your plan to make yourself STRONG against burnout.
The workshop group consists of a maximum of 6 participants, so that there is enough time to respond to each individual.
If you like, you can share your insights or challenges with the others and benefit not only from my knowledge. But you can also do the tasks for yourself and just take care of yourself.
More about the workshop, dates and prices can be found here.
Thank you very much, for your always valuable advice and the open ear. I appreciate the exchange with you and
your profound and situationally appropriate
questions and impulses very much. They always give me an exciting and new perspective on the situation and help me to work on the topics strengthened and with new inspiration. Janina
Thank you for your
valuable
assessment Tanja 😊👍
You are such a great, cheerful person. So many more will
benefit
from this.
Frequently asked questions:
Why online coaching?
tanja
2021-12-23T19:24:04+01:00
There are many reasons why I chose to offer my services online.
Here are the three most important ones:
In addition to all the daily tasks, I wanted to save you from having to drive to a life coach
You should feel as comfortable as possible during our sessions.
Professional and private travels should not get in the way of our conversations.
To these good reasons I now add Corona. In my work at the children's and youth telephone it becomes clear to me again and again, that just now such an offer is very important.
What is the Travel Section all about?
tanja
2021-12-23T19:16:09+01:00
Well, I just love to travel! Also, if you travel with an open mind there are so many things you can learn from the culture of other countries and you will find, that some of my methods are inspired from my travel.
Or you are interested in going to South America or just want to get some impressions. You can do this on my  Travel blog. You fill find information about Bolivia, Chile, Columbia, Peru and other countries I have visited. Unfortunately, I only started writing this blog after having seen already some very nice counties of this part of the world, but I try adding more countries along the way.
What are the causes of burn-out
tanja
2022-01-07T20:01:09+01:00
One thing is clear here and that is that a burn-out does not occur overnight, but over a longer period of time, sometimes even years. Otherwise, there are many possible factors that promote burn-out.
If one follows the opinion of the WHO, burn-out only develops at the workplace, through the external stress there. But there are also other factors that play a big role here. And often it is not only an external stress, but this is still strengthened by internal factors.